A Quick Guide to New Brunswick Healthcare Waste Management

New Brunswick, located in far northeast Canada and one of the four Atlantic Provinces of Canada, shares a large part of her border with Maine. The province is home to several national parks, forested landscape, and primarily small communities. Roughly half the population lives in a handful of cities through the region, while the rest live in rural areas.
New Brunswick's primary urban areas - capital city Fredericton, Great St. John, and Greater Moncton provide a number of hospital and outpatient facilities run by the Department of Health. Most of the medical facilities are general hospitals, while some provide secondary care, cardiovascular, neurosurgical, and cancer treatment centres.
 
Talk to a Waste Expert in New Brunswick
 
---
TOPICS WE WILL COVER: 
3/ Classifying Wastes Essential
---


Defining Medical Waste

Throughout Canada, distinctions must be made and understood between medical waste streams in order to properly and compliantly handle, store, transport, and dispose of them. Throughout the Canadian provinces, for example, biomedical waste is generally defined as that produced by medical teaching facilities, medical research or clinical testing and research laboratories, and all types of healthcare facilities from long-term care centres to major hospitals and surgical centres.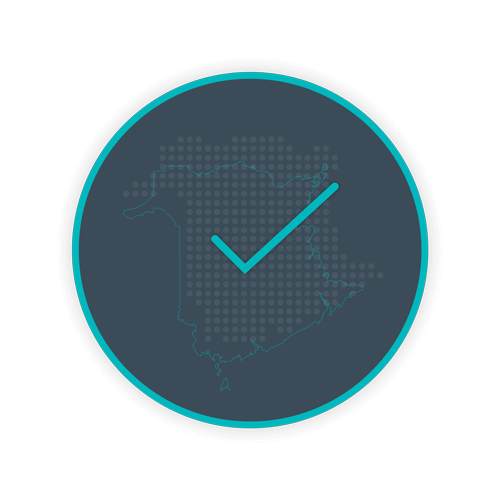 Regardless of type or specialty, all hospitals, outpatient centers, and tertiary care facilities in New Brunswick must follow the guidelines of Canada's Department of Health as well as follow guidelines of Environment Canada's Waste Reduction and Management Division for healthcare waste disposal.
Guidelines for all types of medical waste and how to handle it are found within a number of sources including the Clean Air Act, the Clean Environment Act, and the Clean Water Act, all found on the government website for New Brunswick Province. In general, environmental acts and regulations are overseen by the Minister of Environment. Be aware that most acts have a number of regulations that must be followed. In turn many of those regulations are broken down into specific aspects of how contaminated, hazardous, or potentially infectious materials are dealt with.
The government of Canada website (federal) has very specific guidelines regarding hazardous waste management and incorporates all three levels of Canadian government: federal, provincial/territorial, and municipal.
 
Another important document to become familiar with, also found under Canada's Waste Reduction and Management Division of Environment and Climate Change is called the Canadian Environmental Protection Act of 1999. You'll find more regulations within this act, including guidelines for interprovincial movement of hazardous waste and rules regarding import and export of hazardous waste.
A number of otherwise generic types of potentially hazardous wastes can also include clinical waste that comes from hospitals, medical centres, and outpatient or specialty clinics. Don't forget pharmaceuticals, medicines, and drugs. Additional information can be found on the website of the Organisation for Economic Cooperation and Development.
Daniels Health Canada is very aware that finding and reading through dozens of pages of regulations might not just be confusing, but often overwhelming. However, there is no excuse for not maintaining compliance when it comes to healthcare waste management and disposal.

---

Points to Remember
The Environmental Protection and Enhancement Act provides clear guidelines regarding requirements for disposal of hazardous waste, including manifests.
Specific guidelines must be followed pertaining to type of medical waste when it comes to handling/collection, labelling, storage, and transportation.
Each provincial government throughout Canada is responsible for the establishment of primary criteria needed for licensing generators who produce hazardous waste. The licensing criteria also applies to transport issues, treatment facilities, and movement of such waste within provincial jurisdictions.
Regional, city, or municipal governments are responsible for the establishment of guidelines for compliant recycling, collection, and disposal of any type of regulated or hazardous medical waste within their region.
Any healthcare waste generator, and more specifically those that generate biomedical waste, must remain compliant regarding regulations of the Canadian Environmental Protection Act of 1999 (CEPA).
 
Precise guidelines for storage of hazardous waste within New Brunswick province include compliant and safe sharps disposal. In 2017, the Canadian Pharmacists Association recommended that pharmacies participate in safe disposal of injection equipment, distribute sharps compliant containers, and enhance education regarding safe sharps use and disposal.
Daniels Health Canada provides numerous compliant, puncture-resistant and leak-proof sharps containers that can be used in all medical and healthcare facilities to reduce the risk of needlestick injuries and blood-borne illness such as hepatitis B or C, HIV, and other infections. Such containers make disposal processes much easier and safer, from surgical suites to dental or veterinary facilities.

---


Classifying Wastes Essential

Throughout Canada, classification of hazardous waste as well as hazardous recyclable materials is vital when segregating and prior to disposal. The Canadian governmental website page titled Managing and Reducing Waste offers detailed classification codes for various medical waste streams. These codes are used domestically as well as internationally to categorize hazardous waste and recyclable materials based on their physical or chemical properties, how they are regulated, and their composition or constituents.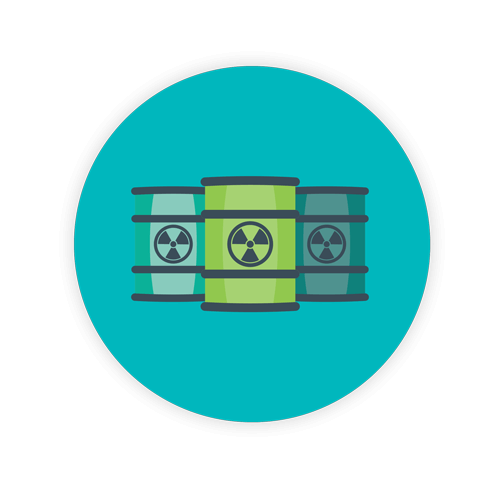 Classifications of dangerous goods under these guidelines include:
Class

1

: explosives
Class

2

: gases
Class

3

: flammable liquids
Class

4

: flammable solids
Class

5

: oxidizing substances and organic peroxides
Class

6

:  toxic and infectious substances
Class

7

: radioactive materials
Class

8

: corrosives
Class

9

: miscellaneous products, substances, or organisms
 
The site also provides an informational link (Guide to Hazardous Waste and Hazardous Recyclable Material Classification) for review. Two divisions of Class 6 category of hazardous waste (toxic and infectious substances) exist.
The first, Class 6.1: Toxic Substances includes anything defined as a substance that is liable to cause serious injury, harm, or death to human health if swallowed or inhaled or if it comes into contact with human skin.
Class 6.2: Infectious Substances, is defined as something that consists of an infectious substance that is suspected of containing viable microorganisms that include viruses, bacteria, parasites, fungi, or other components that are "reasonably believed" to cause disease in humans or animals.

---


Stay Safe and Avoid Fines by Remaining Compliant

In Canada, such as other countries around the world, fines for noncompliance when it comes to medical waste handling, storage, transportation, and ultimate disposal are no joke. Don't damage your reputation or your financial stability by making preventable mistakes when it comes to medical waste management practices in your facility.
Daniels Health Canada aims to encourage proper and compliant healthcare waste management in every province. Our goals also focus on reducing the risk of injury or exposure to dangerous elements to healthcare providers. We are also dedicated to reducing the volume of medical waste that ends up in landfills within New Brunswick and other provinces. For more information on our products, resources, and procedures that not only reduce cost but increase sustainability and protect our environment, contact Daniels Health Canada today.