Biomedical Waste Guidelines for Abbotsford, British Columbia

Abbotsford, British Columbia is known as the "Raspberry capital" of the province and lies close to the United States border in the greater Vancouver area. It also happens to be a large and diversely populated municipality. Its primary industries include agriculture, manufacturing, and transportation, which provide employment to many of its residents.
With a population hovering close to 150,000 residents, Abbotsford is also home to health services, hospitals, cancer centres, and other specialty practices that also include dental and veterinary services. Such facilities produce a vast amount of medical waste. As such, knowledge and compliance with provincial as well as Canadian medical waste disposal processes are vital for the health and safety of local residents and the environment.
---
TOPICS WE WILL COVER:
1 / Waste management in Abbotsford, British Columbia
2 / Biomedical waste management
3 / Hazardous Waste Management
4 / Resources that provide guidance on disposal
5 / Storage of biomedical waste
7 / Daniels Health encourages due diligence 
---


Waste management in Abbotsford, British Columbia

Waste management processes in Abbotsford follow the guidelines of the province of British Columbia. Several agencies are involved in regulating biomedical waste processes – primarily, British Columbia's Environmental Protection and Sustainability Department. It's important to not only be able to identify different waste streams, but the rules applicable to each type, from its point of origin to its final disposal.
Knowledge of the Environmental Management Act is also important, as it provides guidance and governance for waste management in British Columbia. It is highly recommended that any medical waste generator, especially those producing biomedical or hazardous waste, be aware of Chapter 53 of the document. Biomedical and hazardous waste requires careful segregation, storage, and disposal processes. 
---

Biomedical waste management

Biomedical waste can include but is not limited to:
Any human anatomical waste
Wastes from microbiological or biotechnological processes
Sharps waste – anything that can poke, slash, or injure the skin, including examples like broken glass from petri dishes, hypodermic needles, scalpels, and syringes
Cytotoxic waste and other discarded pharmaceuticals or medicines
Animal waste produced by veterinary hospitals or laboratory research
 
Different processes are required for each waste stream. Rules range from the type and colour of containers for such waste to methods for disposal.
British Columbia's Ministry of Health provides overall guidance to ensure appropriate and compliant processes for healthcare waste stream management and disposal. 
---


Hazardous waste management

Healthcare waste can also be hazardous depending on its components, and hazardous waste streams require special handling processes. Hazardous waste is defined as something that has the potential to harm human health or the environment if not properly disposed of. Hazardous wastes are not to be transported to common landfills or dumped down sewers.
According to the Ministry of Health, hazardous waste can include infectious, toxic, or bio-accumulative waste. It is recommended that all medical waste generators in British Columbia refer to the guidelines of the province for such waste, which can be found here. 
---


Resources that provide guidance on dispoal

In addition to the regulations of British Columbia, the guidelines, acts and regulations of the federal government must also be followed and can include legislation found in the Canadian Environmental Protection Act. A variety of resources are found on the provincial government website.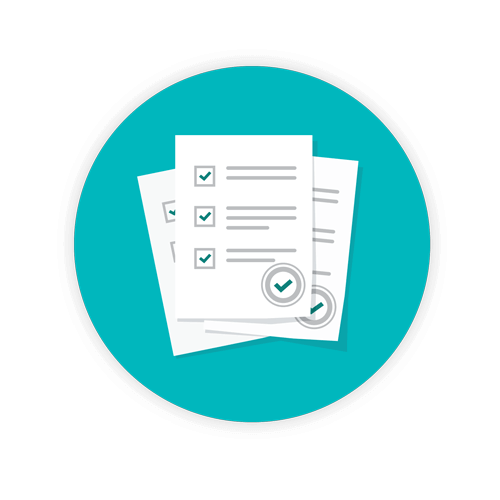 Another excellent resource is the second edition of the Canadian Biosafety Handbook that can be accessed online on the Government of Canada website. The handbook covers everything from a variety of biological materials to biosafety management, training, decontamination processes, and methods such as chemical disinfection, autoclaves, irradiation, incineration, and effluent decontamination systems. Chapter 16 provides a special focus on biomedical waste management, including storage and disposal.
For example, Section 16.1.1 covers human anatomical waste. Even after decontamination or disinfection, human anatomical waste must still be considered a biomedical waste. As such, it requires special disposal methods that are applicable not only to local, but territorial and provincial guidelines as well as those of the federal government.
Human blood and bodily fluid wastes, or any product saturated with blood or a fluid that is contaminated with blood, as well as body fluids that are removed for diagnostics, are not considered a biomedical waste after it has been appropriately decontaminated.
Sharps waste must be placed into puncture-resistant containers located as close to their point of origin as possible. As with human blood and bodily fluid wastes, sharps waste (Section 16.1.5) is not considered a biomedical waste after it has been "effectively" decontaminated. 
---


Storage of biomedical waste

In Abbotsford, as throughout British Columbia, it is required that biomedical waste be decontaminated prior to disposal. This is done to ensure safety and protection of the general public and the environment. In any facility, such as a medical centre, hospital, care home, or so forth where numerous types of biomedical waste are produced, colour-coded bags and containers are vital in segregating those waste streams.
In some scenarios, biomedical waste cannot be decontaminated immediately. In those cases, such waste may be temporarily stored as long as it is separated from other areas and specifically marked with a visible biohazard symbol. Some biological waste, such as animal or human anatomical waste, must be stored in a refrigerator or cooler to inhibit putrefaction.
Prior to transportation off-site for decontamination or disposal, the waste generator must follow the rules of the province for waste manifests. 
---


About waste manifests

Waste manifests are required when waste is transported off-site. The waste manifest is a shipping document that literally follows the waste from its point of origin to its final disposition. It is the generator's responsibility to make sure that carriers transporting healthcare waste off-site (as well as those who receive such waste for management, disposal, or recycling) demonstrate that they are properly licensed and authorized to deal with that waste stream in compliance with British Columbia as well as federal laws.
It is the responsibility of the waste generator to initiate the waste manifest. A completed copy of that manifest is then returned to the facility in order to confirm that the waste has been received by the appropriate facility and has been managed appropriately. Accurately completed manifests also serve as confirmation that the waste generator is compliant with the law, as their copies of the manifests are then submitted to the Ministry of Environment.
Improper management of biomedical, infectious, or potentially hazardous waste can incur not only fines and penalties, but damage to reputation as well. There is also the potential to contaminate the environment and harm the population of Abbotsford and the surrounding area.
Consequences of improper healthcare waste management in British Columbia comes with penalties for noncompliance. This is especially true in regard to hazardous waste. Per the British Columbia Environmental Management Act, Part 10, Division I, violations and fines up to $200,000 can be assessed on any waste generator falsifying or providing inaccurate information on a waste manifest. Multiply that across multiple waste manifests, and the consequences can be financially devastating.
It is essential that waste characteristics be accurate on waste manifests when moved off-site. This is the responsibility of the waste generator, although carriers and processors also share in such responsibilities and liabilities. 
---


Daniels Health encourages due diligence

Due diligence and responsibly established processes from waste generators ensures commitment to public safety, healthcare staff, patients, and the environment. Daniels Health is dedicated to ensuring compliance with biomedical waste management, as well as hazardous waste disposal processes and programmes. For additional information about our products, services, and compliance resources when it comes to biomedical waste management, contact one of our knowledgeable representatives today.