Biomedical Waste Management Today
In the last three decades, despite rapid advancements within the medical industry, healthcare waste management practices have remained largely unchanged. 
Stationary, open-lidded and/or full-touch waste receptacles are common in patient-care areas, together with the practice of transferring biomedical waste in bags, or bins that are decanted but not cleaned. These all too prevalent practices result in heightened risk of spillage, infection transfer, pathogen build up and sharps penetration.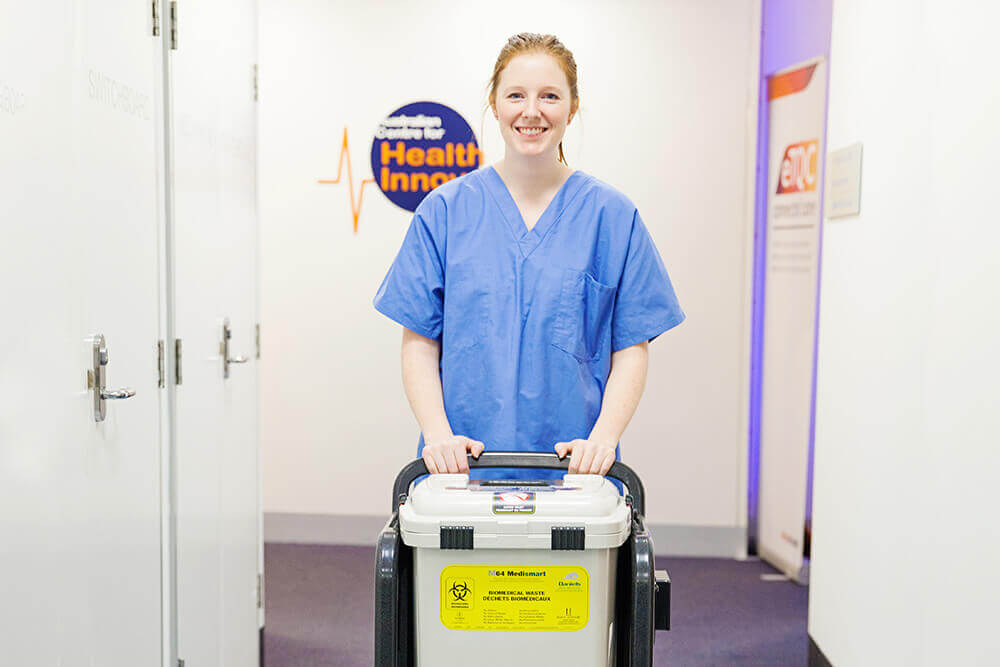 Previous
Next