Biomedical Waste Guidelines for Coquitlam, British Columbia

Coquitlam, located in lower British Columbia, is ranked among a half dozen of the largest cities within the province and is a municipality of Vancouver. The area enjoys a rich history, nestled between the banks of the Coquitlam and Fraser rivers and surrounded with lakes, parks, and mountains thick with forest. Coquitlam is also home to approximately 140,000 inhabitants, all of whom occasionally need medical care services.
As with other provinces and territories throughout Canada, Coquitlam must follow the guidelines of municipal, provincial, and federal governmental agencies when it comes to medical waste management regulations. Therefore, special importance is paid to segregation of medical waste streams.
Medical waste generators in Coquitlam need to be aware of biomedical waste guidelines for the city, as well as those of the province. Knowing where to find those regulations is the first step toward ensuring compliance.
---
TOPICS WE WILL COVER:
2 / Biomedical waste management in British Columbia
3 / Storage of biomedical waste in Coquitlam
4 / Daniels Health Canada focus on compliance  
---


Know the rules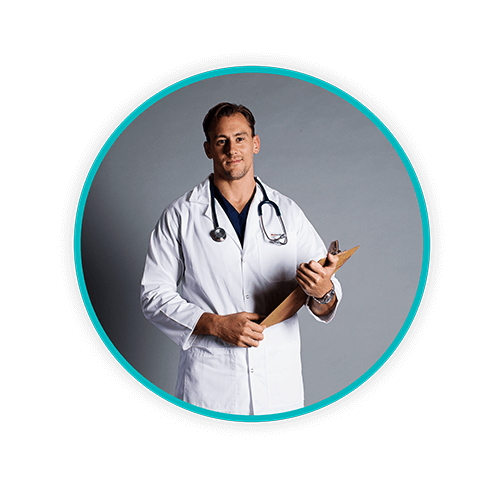 As with other provinces in Canada, guidelines for the handling of biomedical waste in British Columbia are similar to those of other provinces and territories. All must follow the guidelines of the federal government in addition to municipal and provincial rules to avoid risk of fines and penalties for non-compliance.
Within the province of British Columbia, agencies responsible for providing guidance include the British Columbia Ministry of the Environment and Climate Change Strategy, the British Columbia Ministry of Health, and Metro Vancouver's regional district. Other regulatory guidelines must be followed, such as those of the Canadian Standards Association and the Environmental Management Act of British Columbia.
A review of hazardous waste regulations can be found under BC Regulation 63/88, and includes interpretation, operational requirements and standards, prohibited practices for management, administrative requirements, and specific guidelines for containers for hazardous waste.
Detailed guidelines for biomedical waste management, including biosafety, can be found on the governmental website and within the Canadian Biosafety Handbook (chapters 16 through 20).
Before devising compliant processes for biomedical waste management, it's important to know how British Columbia defines certain waste streams. 
---


Biomedical waste management in British Columbia

Coquitlam, like every other city and municipality within British Columbia, is required to adhere to the guidelines for biomedical waste management. Biomedical waste is defined most simply as a waste generated through human or animal medical facilities. Such waste might also be produced or generated in research and training facilities, laboratories, or in facilities where vaccine production occurs.
Various types of waste streams are prevalently used throughout the medical care industry. Some of that waste might be considered biomedical waste and therefore require specific handling and storage recommendations. Such items can include but are not limited to: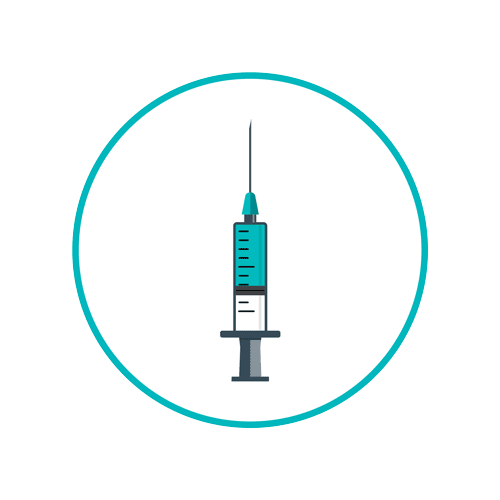 Blood and blood products from humans or animals
Sharps (needles, scalpels, broken petri dish, and so forth – anything that can injure or otherwise slash, poke, or cut skin and allow germs or bacteria to enter)
Isolation wastes, such as those from humans or animals isolated from others due to a potentially communicable disease
Wastes that come from stocks and/or cultures and biologicals that contain an infectious agent
Any waste generated from a surgical procedure or an autopsy on a human or animal
A waste that may carry an infectious blood-borne disease
 
All medical waste generators and healthcare personnel throughout British Columbia need to be aware of and able to identify waste categories to ensure compliance. Reviewing numerous documents from different agencies can make the process seem complicated or overwhelming, but it is a necessary aspect of safe and compliant healthcare waste management that follows the cradle-to-grave approach. 
---


Storage of biomedical waste in Coquitlam

Guidelines for the storage of biomedical waste in Coquitlam can be found in the Canadian Biosafety Handbook, specifically Section 16.2 (Storage and Disposal of Biomedical Waste). Biomedical waste must be decontaminated before it is disposed of and should be separated from other waste streams as close to its point of origin as possible.
Not all biomedical waste can be decontaminated, such as pathogens that may be part of a waste stream from a laboratory or research facility. In such cases, such waste must be separated from additional types of infectious waste produced by that facility.
In cases where several types of biomedical waste may be generated by a facility, colour-coding for bins, bags, or boxes is essential to differentiate between them. It is important for the waste generator to determine the suitability of waste containers based on the type of biomedical waste being handled. For example, anatomical or blood waste including bodily fluids from humans or animals are to be placed into a tear and leak-resistant waste bag.
After potentially infectious materials are placed into waste bags, they should then be placed into appropriate containers that are leak-proof and stored in refrigerators, cold rooms, or a freezer prior to decontamination. As long as they are properly decontaminated and cleaned, reusable containers are acceptable.
Any waste that is not immediately decontaminated or disposed of can be stored temporarily as long as it is stored in an area that is separated from other areas. Such waste areas must also be clearly labelled with the universal biohazard symbol. Some types of biomedical waste, such as human or animal anatomical waste, must be stored in refrigerated areas.
Materials decontaminated on-site can then be disposed of in a regular waste stream, as long as the waste generating facility has followed prior labelling procedures prior to transportation off-site.
For compliant medical waste management in Coquitlam and other cities throughout British Columbia, it is important to attempt to limit the movement of any waste disposal container that may bring it into contact with the general public. British Columbia governmental agencies provide reliable, up-to-date, and effective procedures for medical waste management that support the reduction of waste that ultimately ends up in landfills.
---


Daniels Health Canada focus on compliance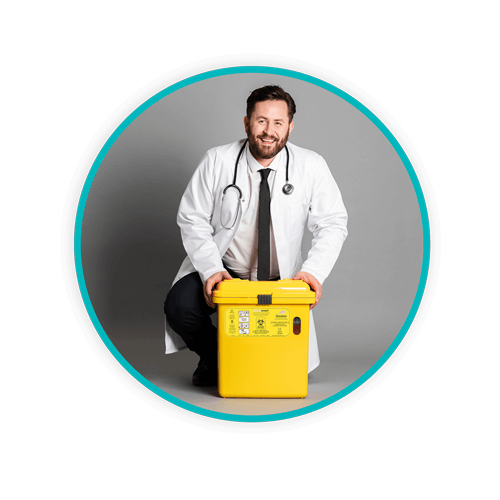 Daniels Health Canada understands that city, provincial, and federal guidelines must be followed for compliance. For support navigating those guidelines within Coquitlam and surrounding areas, rely on us to help you maintain guidelines that not only ensure employee safety, but protection for the local environment. Our goal is to ensure compliance through a combination of products, resources, and regulatory expertise. For more information on how we can help your medical facility avoid fines and penalties, contact one of our knowledgeable representatives today.