Ontario Healthcare Waste Management

Ontario, Canada counts itself as among Canada's most populated provinces, primarily due to its capital city of Ottawa and among the top five most populated cities in North America - Toronto. Combined, just these two cities provide healthcare for hundreds of thousands of Ontario residents each year, with their hospitals ranked as among the best in world.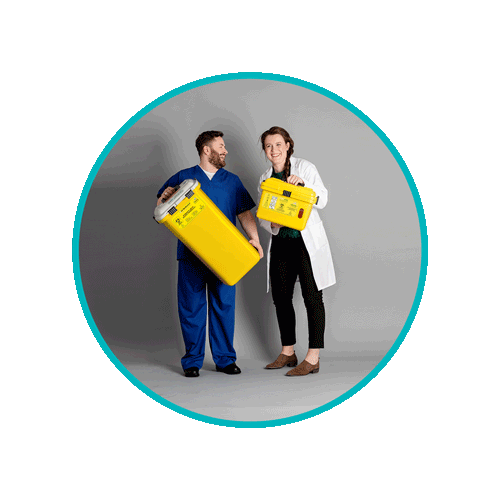 In 2019, Toronto General Hospital ranked #7 out of 1,000 among the world's best hospitals (1,000 were ranked) and also of the five ranked for North America (among which include the Mayo Clinic, the Cleveland Clinic, John Hopkins Hospital, and Massachusetts General Hospital).
Combined with other popular Ontario hospitals, healthcare providers deal with thousands of tonnes of medical waste on a yearly basis. Are you segregating, storing, packaging, labeling and transporting it correctly?
Any facility that provides health or medical care inside Ontario province must follow compliant healthcare waste management practices. Unfortunately, an alarming number of Canadian medical facilities improperly handle biomedical waste, partly due to misunderstanding and confusion between national and provincial guidelines for segregation, handling, storage, and disposal.
Each province within Canada is responsible for provision of guidelines for some types of medical waste, while the federal Canadian government is responsible for other guidelines when it comes to medical waste management. Because of this confusion, numerous healthcare providers and facilities improperly dispose of medical waste. Many are at risk for non-compliance fines and penalties for violations of either provincial or federal laws.
Are you handling your biomedical waste properly?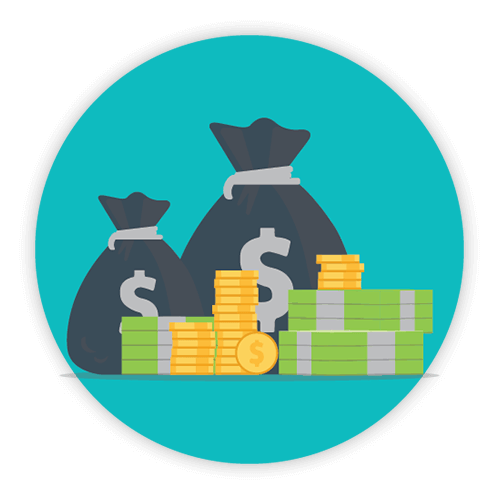 Non-compliance of biomedical waste, biohazard medical waste, and cytotoxic waste results in not only high disposal costs, but also increases the risk of improper segregation and handling of that waste. This contributes to increased dangers of liability, penalties, and fines.
Fines are applicable in cases where disposal streams aren't properly segregated or packaged. If you give your healthcare waste to a medical waste disposer who isn't properly licensed and certified, you are the responsible party if an accident occurs. That means exposure of dangerous items or materials to healthcare staff, the public, and the waste removal provider, as well as your community.
A number of agencies have published guidelines regarding waste management, such as:
Transport Canada
Health Canada
Environment Canada
Provincial Environment Ministries
Canada Labour Code and Provincial Labour Ministries
Daniels Health understands that it takes up your valuable time to read and review these regulations and associated documentation. However, proper healthcare waste management coupled with increased attention to environmental protection practices are essential for healthcare providers and medical facilities today, from dental offices to veterinary services, hospitals, funeral homes, rehabilitation centers, and more.
It is your duty of care to ensure that your staff is properly trained in medical waste management processes.
Policies and procedures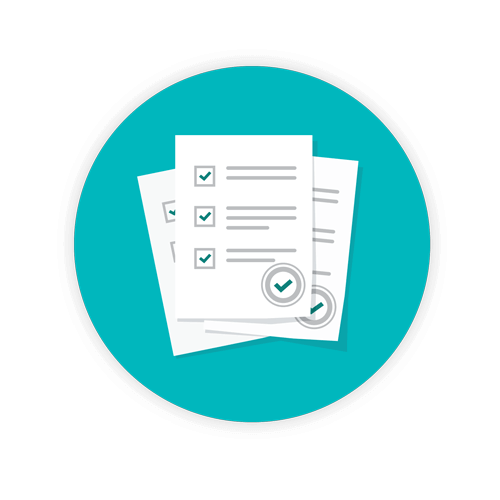 Does your hospital or medical facility provide all employees with written materials regarding policies and procedures for biomedical waste management or biohazardous waste disposal? Such documentation and training goes a long way toward improving waste classification and segregation processes, and properly and compliantly separating hazardous from non-hazardous waste. Doing so can also saves your facility money and disposal costs.
Through the Environmental Protection Act, the Ministry of the Environment regulates biomedical waste. It must be properly segregated and handled. Does everyone on your staff understand the definition of biomedical waste as per these governmental agencies? Such as:
Biomedical waste includes but is not limited to any body parts, tissues, or organs that belong to humans or animals, otherwise known as anatomical waste;
Semi-liquid or liquid human and/or animal blood waste (including that contained in vacutainers);
Any item  contaminated with animal or human blood that, when compressed or squeezed, releases semi-liquid or liquid blood;
Any microorganism such as fungi, viruses, bacteria, or additional infectious agents that come from human or animal cell lines;
Sharps waste or other sharp objects (scalpels, trocars, etc.) potentially contaminated with hazardous and/or infectious agents;
Cytotoxic waste including antineoplastic and/or cancer drugs, and their associated components that might include personal protective equipment (PPE), tubing, and so forth.
When it comes to handling biohazard or biomedical waste, additional guidelines are available from numerous agencies, including but not limited to:
Canadian Biosafety Standards and Guidelines
CSA standard Z316.6 regarding evaluation of single-use and reusable medical sharps containers for biohazardous and cytotoxic waste
Finding safety standards, guidelines, and regulations is not difficult. It is time-consuming and also often confusing depending on province and the overlap between municipal, provincial, and federal standards.
At the very least, healthcare facilities approaching compliant healthcare waste management must take into consideration definitions and exhibit a basic understanding of on-site biomedical waste management such as segregation, packaging, and labeling, and storage regulations.
Be aware of general requirements as well as vehicle standards for off-site biomedical waste transportation. Remember, it is your duty of care to ensure this is performed properly.
Exporting and importing hazardous waste or recyclables
Do you know where your medical waste ends up? Does it stay in Ontario or does it make its way to Québec, Manitoba, or even further? Canada's ten provinces and three territories are huge, extending from the Atlantic to the Pacific and north to the Arctic.
Ontario, being the second largest province in Canada, encompasses over 415,000 mi.² as of 2019! The Ontario government lists approximately three dozen large landfills within the province. Are they all allowed to accept hazardous or biomedical waste? Do you know? If your healthcare facility's medical waste is carried throughout or outside of Ontario, are you aware of transportation regulations? Resources are out there – the excuse of "I didn't know about that" are unacceptable when it comes to compliance.
In territories throughout Canada, provincial governments have more responsibilities for such issues than federal government mandates, but they should both be followed, especially when it comes to biomedical waste management. Valuable resource include the National Guidelines for Hazardous Waste Landfills, published by the Canadian Council of Ministers of the Environment. Section 1.2.1 provides an excellent overview of how the overall system works.
Because of differing laws among Canadian provinces, Ontario medical facilities and waste transporters must adhere to federal regulations per the document "Export and Import of Hazardous Waste and Hazardous Recyclable Material Regulations" produced by Environment and Climate Change Canada Waste Reduction and Management Division. The document goes into specific detail regarding hazardous waste material classifications.
Bottom line: know the rules.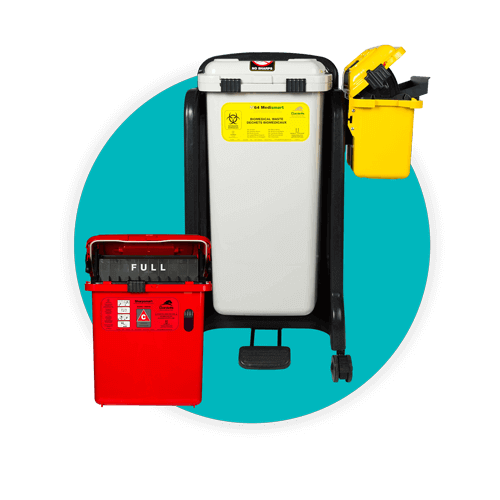 Daniels Health provides healthcare waste management support throughout Canada
Daniels Health is dedicated to ensuring our customers are compliant. This is achieved through education, resources, and experience in healthcare waste management. For more information regarding products, services, and resources such as governmental and provincial regulations for your healthcare facility or medical practice, contact Daniels Health today.