A New Normal in Healthcare Waste

The time has come to bring infection control into the hospital waste discussion

The need for change of practice in biomedical waste handling and disposal has been imminent for a long time… but the emergence of COVID-19 and its impact at a community, healthcare and global scale, has urged a stronger adoption towards infection control in every aspect of the clinical environment and its interactions with purchased services management.
Jack Welsh famously said "Change before you have to"…
In essence, identify the problem you want to solve, and work proactively towards a solution before such time that the desire to change becomes a forced non-negotiable to achieve at the most basic level of business continuity (let alone advancement).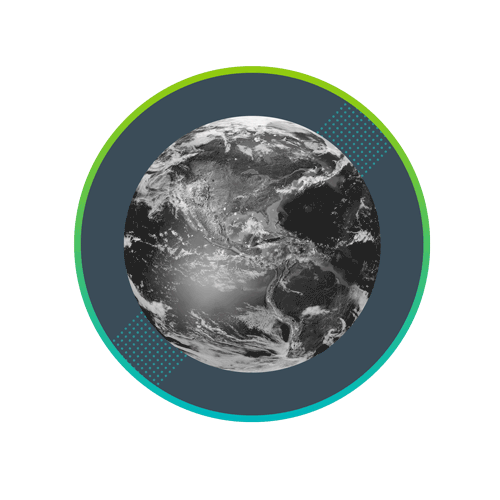 Our world has changed… and there is no going back
When we reflect on the world around us today, the very fabric of our community and construction of "life as normal" has been irrevocably altered. The way we purchase, dine out, work, network, educate ourselves and connect with people has been forced to adapt to a new augmented routine. The lingering question remains though, when life rebounds to some level of normality, what will we keep and what will we let relapse back to the way it was?
There is a "have to" tipping point that is coming that will one way or the other force our hand to adapt to a New Normal in healthcare, especially in the area of infection control.  
---
In our New Normal future, Infection Control must have a seat at the table

35 years ago our founder and irrepressible leader, Dan Daniels, put a stake in the ground and committed to challenging the status quo of healthcare waste management. In an era when needlestick injuries were greatly impacting the lives of healthcare workers in AIDS transmission, and hospital acquired infections were on the rise… Dan was that person that took on the challenge to "change before you have to", and his tenacious leadership and courage to have a voice amidst the platitudes of "it's good enough" has challenged governments, altered healthcare standards in over 5 countries, and impacted hospitals worldwide with a new minimum safety and infection control baseline in the handling of all hospital waste streams.   
Today a "New Normal" of healthcare waste collection standards is possible. Because 30 years ago before COVID-19 was ever speculated or realised, one man saw the need for infection control to span beyond the sterilisation of surgical equipment, the hand washing and alcohol sanitisation of hands, or the donning of PPE – it had to extend to the patient environment and its interaction with sharps and biomedical waste containers. Infection Control has to have a seat at the table when it comes to decision-making around healthcare waste management.
How do poor biomedical waste processes impact infection control?

The saying "I've seen it all" seems a bit of a throwaway line, and yet it is the only sentence that truly articulates the lengths and depths of clinical inadequacy we have witnessed in our 30+ years of serving healthcare. At a snapshot: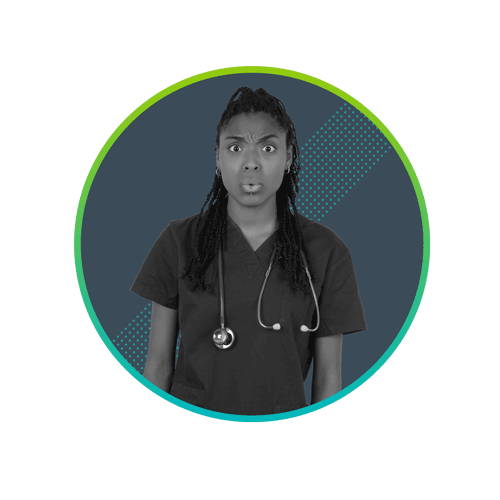 Biomedical waste bins wheeled from a hospital loading dock into ICU units, bringing ground contaminants into sterilised areas
Patient ward bins decanted 2 or 3 times a day without the bins ever being cleaned
Sharps containers overflowing without any fill-control mechanisms
Sharps and biomedical waste containers stacked on top of each other in patient areas
Spillages from biomedical waste contained in leaking cardboard boxes or poorly constructed containers 
Sharps cabinets and sharps bin stands harbouring years of collective dust and discarded syringes
Curtains draping into patient-bedside bins with no barrier to cross-contamination 
Waste containers exposed to contaminated surfaces before being moved into the OR or infection-critical environments
Disposal and waste decanting processes that see clinical staff touch waste surfaces 10+ times before the biomedical waste is finally removed from the clinical environment
"The greatest danger in times of turbulence is not the turbulence – it is to act with yesterday's logic" 
- Peter Drucker
Our turbulence right now is COVID-19, it is a storm that all of us are weathering irrespective of gender, workplace, country or profession. Our mistake in navigating the future impact of what this season will bring would be to assume that the "fax machine" model will hold strong in spite of the technological awakening that the world has been forced to adopt through absolute necessity. In technology, the fax machine is yesterday's logic. In healthcare, the cardboard box for biomedical waste containment is yesterday's logic. It's where we go from here that truly matters.
---

A New Normal protects frontline healthcare workers
 
If we were to rethink biomedical waste management in hospitals and healthcare facilities, what's at stake? Patients, clinicians, the cleanliness and sterilisation of patient-care environments, the cross-contamination risk of hand-touches, box assembly, bag decanting and bin movement, needlestick injuries…  
Change is:
Daunting
Unexpected and Process-shifting
Confronting, Uncertain, Time Consuming
Necessary
 
No where else in the world is a cardboard box an acceptable medium for biomedical waste containment… At a sanitiaation, aesthetic or functional level it would not acceptably pass in most social settings clinical or not! As a generation we are facing a shift that asks "what is the logic of tomorrow" – if we are to truly embrace the awakening of COVID-19 in its brutal unveiling of ineffectual infection waste protocols – what will we do to change the outcome?  
---

A New Normal demands a shift in infection protocol around waste handling  
 
The minimum shift to lift waste handling and containment standards to an acceptable clinical requires:
Containers clinically engineered for the healthcare environment with inbuilt safety mechanisms
Open-top bins removed from patient rooms
Biomedical waste containers that can be manoeuvred into patient environments for point-of-care waste disposal
Waste Receptacles that are puncture-proof and eliminate assembly or manual closure
Elimination of bag tying and manual decanting of waste
Elimination of "touches" via smart foot-pedal operated bins and hands-free containers
Elimination of wheeled bin movement between a hospital dock and patient-areas
Containers that undergo a true decontamination and washing sanitisation process
Change is hard… we get it.
And talking to our founder, he got it… 34 years ago… but yet he persevered because the outcomes of change far outweighed the challenge to get there – safety for healthcare workers.
Martin Luther King Jr once passionately narrated 

"If you can't fly, then run. If you can't run, then walk. If you can't walk, then crawl. But whatever you do, you have to keep moving forward"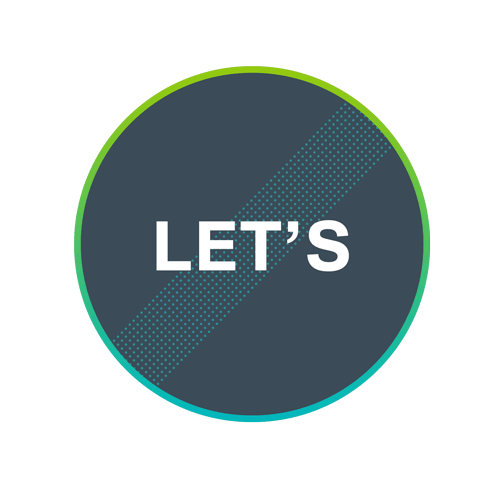 We cannot change everything at once… but we can change a few things which over time will be the small ripple that creates the movement. A New Normal in healthcare dictates that we must confront some long-neglected realities in healthcare protocols that are simply not good enough, not safe enough and not hygienic enough to hold their own in a post COVID era. It may be as simple as:
Remove cardboard boxes from clinical environments
Ensure only safety-engineered sharps containers are used for sharps disposal
Establish a cleaning protocol for ward-level biomedical waste containers
Remove static waste bins from patient rooms

EXPLORE THE 'NEW NORMAL' OF WASTE
---


A New Minimum Clinical Standard 

A New Normal in healthcare waste management is not a warm fuzzy "nice to have", it's a clinical necessity. Together… we need to create a new minimum standard of safety and infection control in the handling of biomedical waste.
At Daniels Health, we have experience, we have ideas, we have passion and we have vision. Partnering with thousands of hospitals and healthcare facilities across Canada and North America at large for the last 20+ years we have proven that the "change before you have to" vision, while audacious, is meaningful because it has a direct impact on people's lives. We have remapped the safety and infection control outcomes for many of Canada's leading hospitals, we have radically challenged the accepted "norms" of HAI's and needlestick injuries introducing solutions that drastically counteract accepted levels of infection or injury, and we have, collectively "lifted the bar" on what acceptable hygiene or cleanliness benchmarks are in hospital waste collection.   
Learn what "A New Normal" might mean for your healthcare facility by contacting one of our team 
Our safety and compliance experts would love to discuss ways that we can enhance your organisation's migration to a new minimum benchmark of safety and infection control in your biomedical waste management processes: