How to Handle Hazardous Waste Disposal in Medical Settings

Biomedical waste is often top of mind when it comes to waste management in medical settings. However, hospitals, pharmacies and other healthcare environments also generate hazardous waste. Although it may not be in the same large volumes as biomedical waste, even the smallest quantities of hazardous waste needs a reliable waste disposal system to safely remove and dispose of it properly while in full compliance with the laws of Canada and specific provinces. 
---
TOPICS WE WILL COVER:
1 / What is hazardous waste in a healthcare setting?
2 / Common mistakes when disposing of hazardous waste
3 / What to look for in an effective and reliable hazardous waste solution
4 / Daniels Helps Healthcare Professionals Dispose of Hazardous Waste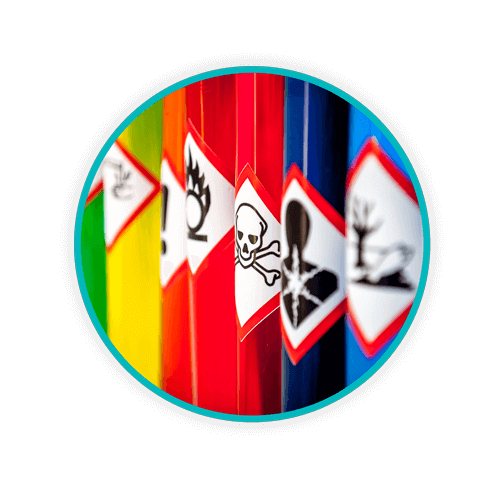 ---


What is Hazardous Waste in a Healthcare Setting?

Hazardous waste falls under a very specific category of substances that are potentially harmful to humans or the environment. This can include substances that are:
Corrosive or explosive
Reactive
Flammable or Ignitable
Carcinogenic
Teratogenic
Mutagenic
Infectious
Oxidising
Radioactive
Poisonous or Toxic 
 
Substances that can bioaccumulate, persist in the environment, or leech into the water table also fall under the hazardous definition. If these types of substances are disposed of with general waste, they can pose a danger to anyone coming into direct contact with the waste. They can also pose a larger scale environmental threat which can disrupt ecosystems and contaminate drinking water.  
Healthcare settings often generate hazardous waste, including: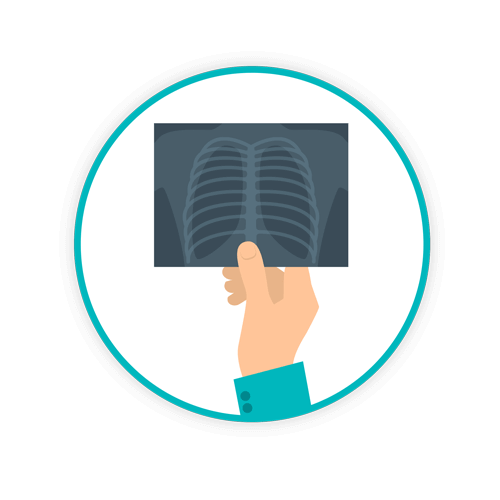 Mercury
Laboratory chemicals
Chemotherapeutic drugs
Radiologicals
Sterilants, disinfectants and cleaning chemicals
Pesticides
 
With such a variety of hazardous waste being continuously generated in healthcare environments, it's important to have a specialised system in place for containment and disposal. This system should meet all of the national and regional requirements regarding hazardous waste streams. 
---


Common Mistakes When Disposing of Hazardous Waste

Because hazardous waste is not generated in the same large quantities as medical waste, there can be gaps in the safe disposal process. Here are some of the most common issues that arise during hazardous waste disposal.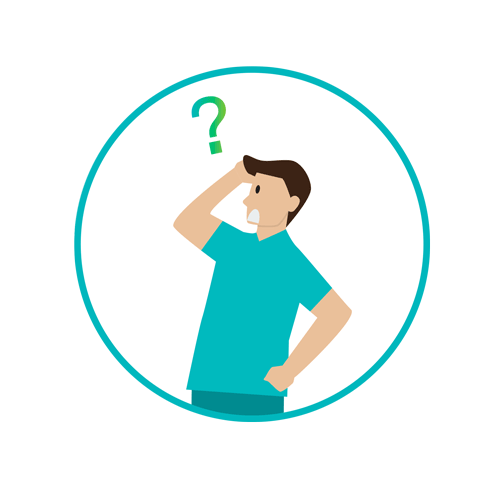 Miseducation/Lack of Awareness
Medical staff are the first line of defence in keeping hazardous waste safely contained and disposed of properly. That's why it's important to provide training on what types of substances are categorised as hazardous waste. A good resource to begin with is Canada's updated Hazardous Waste Guidelines. 
For staff to properly understand hazardous waste protocols, healthcare leaders must also be well-versed and fluent in compliance laws. This can help prevent costly fines, penalties or, in the worst cases, injuries or environmental disasters. Daniels helps Canadian healthcare facilities understand the best strategies for continuously remaining fully compliant. 
 
Sorting and Classification Inconsistencies
Do your teams know which waste goes in which container? Is general waste being added to biomedical waste? Is biomedical waste being grouped with hazardous waste? Whether it's misplacing a piece of waste or over-classifying and adding undo disposal costs, a clear, easy-to-use system is essential to remaining compliant and cost-effective. And that combination is something every medical setting strives to achieve.
When was the last time your medical facility went through an audit of your current procedures and the most recent Canadian and provincial requirements? Some facilities are surprised to find that they are collecting more hazardous waste than is required by law. This type of review not only ensures proper compliance but also helps prevent extraneous costs associated with unnecessary waste disposal. 
 
Overcomplication and Lack of Transparency
Healthcare settings can sometimes be challenged by a system that isn't intuitive or time efficient. This may include working with a disposal company that doesn't provide transparency regarding costs and requirements. Daniels has made it a priority to be a partner to healthcare facilities, with full transparency and systems designed to make everyone's job just a bit easier. This includes increased safety measures, containers designed for ease of transport and a reusable system that allows for better space allocation and pickup. We're also a comprehensive waste service that covers all of your waste disposal needs from containers to removal and transport. 
---


What to Look for in an Effective and Reliable Hazardous Waste Solution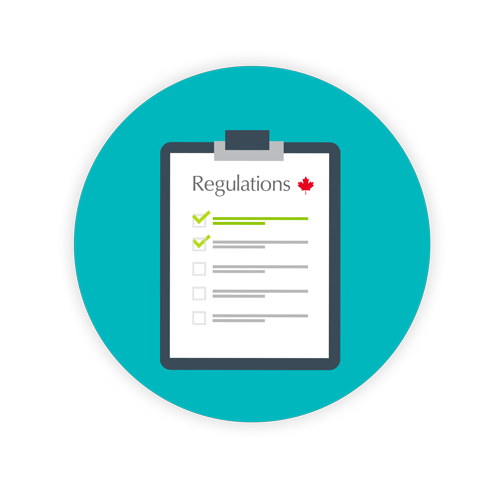 A comprehensive hazardous waste solution that is compliant with all of Canada's regulations needs to check off multiple boxes to be both effective and practical within various healthcare settings. When looking to improve the hazardous waste solution at your facility, make sure a system has the following qualities:
 
Fully Compliant with Canadian Hazardous Waste Regulations and Regional Requirements
Depending on a reliable and well-respected hazardous waste management solution that has a proven track record of helping healthcare organisations become and remain compliant is essential. Daniels is one of the largest healthcare waste service providers in Canada. With years of experience, we provide flexible and customisable plans that take the stress and worry out of remaining fully compliant. 
 
Simplified Solutions
The right hazardous waste solution will cut down on paperwork and remove burdens to administrative staff. For instance, Daniels has worked to simplify their services. Healthcare administrative teams will appreciate their single point of contact approach that streamlines services and gets questions and concerns addressed in a more timely manner.
Daniels can help you create a streamlined system that staff can easily adopt and follow to properly dispose of hazardous pharmaceutical, chemical and cytotoxic waste with proper segregation. 
 
Cost-Effective
Many healthcare organisations overlook the savings they can experience by reexamining their hazardous waste disposal solutions, assuming it's an unavoidable cost that can't be improved upon. However, Daniels has many case studies that demonstrate how healthcare organisations can dramatically reduce the financial burden of waste disposal by improving elements such as better segregation and creating a more customisable solution that's a better fit for their facilities. 
 
Prioritising Security
Whether it's choosing intelligently designed, tamper-proof, leak-proof and user-friendly containers to ensure that your waste is responsibly handled from cradle-to-grave, security is an essential component of any hazardous waste solution.  
---


Daniels Helps Healthcare Professionals Dispose of Hazardous Waste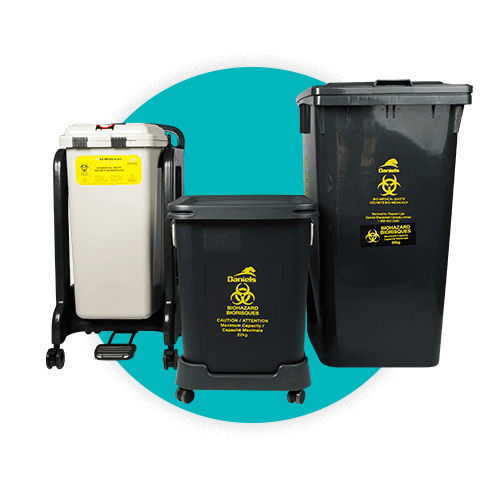 Daniels Health takes pride in helping healthcare organisations assess and reevaluate their hazardous waste solutions. It's with this intelligent insight that inspired solutions can be created that are customised to fulfil each organisation's unique needs. Our facilities, located across Canada can provide a full-service approach to all of your waste disposal needs. Begin the process by reaching out to the Daniels team for a consultation. Our transparent pricing breakdown gives you a clear view of costs and services.